WAV to Text Converter Service
WAV to Text Converter Service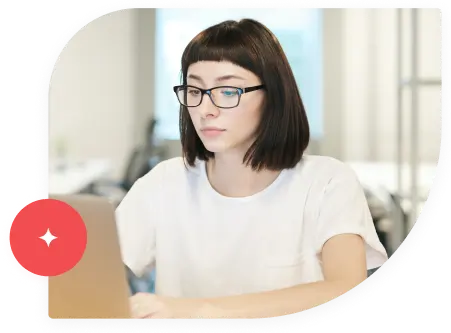 What Is a WAV to Text Converter, and What Is the Difference Between an Automatic and Manual One?

A WAV file is a type of audio file or a sound recording in the WAV format. And a WAV to text converter is a means of having the WAV file transcribed into a text format so that it can be read if desired.
Currently, there are lots of apps and software available to convert WAV file to text. However, the accuracy of both apps and software is definitely in question. When you need high-quality transcription audio files, automatic software cannot distinguish accents, nor is it familiar with slang terms that may be used.
Everybody has a different voice, and for software that converts a WAV file to text to be accurate, it would have to be programmed to each voice individually, which is time-consuming and not practical in many cases. That's why the best WAV to text converter is a live person. A live person can pick up on the nuances of language and understand what a specific word means, even when spoken with a hard accent. They can also identify the context within which a word is being used so that when your recording has words that sound the same but have different meanings (such as to, too, and two), they will use the correct spelling in your WAV to text transcription.
Uses of a WAV to Text Converter
A WAV to text conversion may be required for numerous reasons. Perhaps you would like a written transcript of a meeting that was recorded in the WAV format. Or you have a podcast and want to make it more accessible to the public. It can also happen that you have recorded a lecture in the WAV format and would like it converted to a text format for easy reference. What's more, many people make audio notes when doing research, with the idea of converting notes to a text format at a later time. These are just a few reasons somebody would want to convert WAV to text.
Finding the Best WAV to Text Converter
A live person is undoubtedly the best WAV to text converter when an accurate transcript is needed. But what should you look for in a person doing a WAV to text conversion? A good transcriber should have the following skills:
Fast and accurate typing.
Be fluent in English.
Possess good grammar and spelling skills.
Be a good listener.
And that's exactly what our WAV file to text transcribers are known for. When you hire our experts to convert WAV to text, rest assured that you will get a clean, 99% accurate transcript within the agreed timeline.
Why Is Our Converter So Popular on the Market?
Many converters are available on the market nowadays. So what's that special about our service, you might ask. Following are just a few features that make us the #1 choice for transcribing audio to text:
Manual work: We don't use any software at all. Instead, we convert WAV file to text by hand to guarantee the maximum level of accuracy to every customer. Once the recording is transcribed, you download it as a ready-to-use file and can share it with anyone you wish. No further editing or formatting is required.
Experienced natives: When one is tasked to convert an audio file to text, it is essential to understand different accents and know the actual meaning behind the words. We have native speakers who can distinguish between tones and accents and clearly identify the meaning of everything said.
Accurate and fast typing: When listening to an audio recording, it is important to type it quickly to avoid missing a thing. Thanks to vast expertise, our experts can type your file with speed and accuracy. Opting for their help, you will always get an accurate transcription of your audio files into text.
Double quality check: As soon as your audio is converted, it is checked for errors and proofread for accuracy. In the end, you receive an editable copy of your audio file in a .doc format.
Customer satisfaction: Our team works hard to convert every file following customer instructions and industry standards and make sure that our customers are satisfied with the provided services. Every file is treated with due attention, no matter how small or large it is. And if fixes are needed, we implement them for free.
Easy ordering process: Some online converters are very difficult to access; others have a complicated process with an unknown outcome. But that's not the thing here. Our ordering process is simple. All you have to do is upload your file to our server, make a small payment and choose when you need the converted file back. Our support representatives will then get in touch with you to settle on details and find a qualified transcriber to get the job done.
On-time delivery: Instead of wasting your time and making fake promises, we always deliver orders by the deadline. If you need to transcribe WAV file to text urgently, just contact us, and we'll find a proper solution for your particular case.
100% confidentiality: We treat customers' files with due secrecy, and all transcribers work under NDA. When you choose us to transcribe WAV to text for you, rest assured that your audio and text files won't be shared with a third party or made publicly available, unlike the case with automatic software.
If you need a good WAV to text conversion, our company is at your service 24/7.
Other services typing PDFs to Word, handwriting to Word, images to Word, etc.
Contact us for the best WAV to text conversion available online. You won't regret it, guaranteed!

Stop Wasting Time on Routine Tasks!
Let trained professionals take over so you can focus on more important issues and even reclaim your weekends.
Order now