M4A to Text Conversion Service
M4A to Text Conversion Service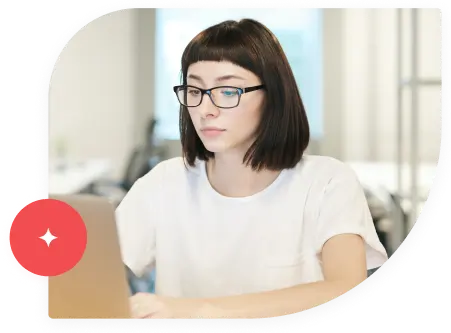 Why Might You Need to Convert M4A to Text?

Audio recordings are often used to record meetings, lectures, interviews, or other events when a record of what is being said may be required or desired. Technology advances make this the fastest and easiest method to ensure nothing is missed, unlike taking notes by hand. However, it is usually much more convenient to use a written transcript of the recording to reference specific points or to distribute what was said by the speaker amongst numerous people.
A written transcript may be quickly scanned for a particular sentence or statement, something not easily done with an audio file. In some cases, a person might want a transcript that has been "cleaned up," with any profanities or vulgarities that the speaker may have inadvertently used removed. Ease of recording has actually increased the need for audio transcription services that can help translate audio to text rather than decreased it.
There are many reasons why you might find yourself in need of an audio to text conversion solution:
A critical audio file got corrupted, making the words barely understandable, so you need to transcribe m4a file to text. A professional can quickly turn it into a clean and accurate text document.
You have a podcast and want to turn it into a blog. Doing it manually, however, takes way too much time.
You've got dozens of lections recorded that need to be turned into a Word document.
You are a journalist with an interview recording that needs to be transcribed.
Popular Options to Convert M4A to Text Online
When you need an audio file transcribed from m4a to text, the internet is an obvious choice as the first place to check about having a transcription done. Having a transcription done online removes the need to physically carry a recording somewhere, saving time and effort. Online m4a to text transcription services basically fall into two different categories:
Online conversion using specialized software. This could be through a service or a browser app. An app essentially takes you to a conversion software service site. The advantage of using software to convert m4a to text is speed. A 10 or 15-minute recording may take only minutes before transcription is completed. The most significant disadvantage of using software to convert m4a to text is accuracy. Often a transcription barely resembles what was said in a recording. Differences in voices, such as accents and tonal quality, create errors. The software also can't pick up on context or slang terms. If accuracy is needed, this is a poor choice.
Online conversion using a "live" transcriber. This involves uploading an audio file to the service where a real person performs the actual transcription. A person can distinguish between accents and different-sounding voices and understand the context in which words are being used. To convert m4a to text accurately, this is the best option available.
Choosing a Good Online Service to Convert M4A to Text
Not all transcription services are created equal. The cheapest services are generally outsourced to places where English is not a native language. If you let them convert m4a file to text for you, this may often result in errors as slang might be misunderstood, and many grammar rules may not be known. For an accurate transcription, native English speakers are essential. Our company offers an online audio to text transcription service that employs only native English speakers. Other benefits of hiring our service to help you transcribe m4a to text include:
Guarantee for accuracy and on-time delivery of every transcription
Instant quotes on audio file m4a to text transcription
Affordable rates with discounts available
24/7 customer support
Complete customer confidentiality
When you need an audio to text transcription (for example, to transcribe mp4 to text), contact us for the best online audio typing service available. Our audio typing services always offer you the highest quality within the shortest deadlines.
It is so easy to convert m4a to text with TypingService. Try our services, and you'll see!
Stop Wasting Time on Routine Tasks!
Let trained professionals take over so you can focus on more important issues and even reclaim your weekends.
Order now