PNG to Word Conversion Service
PNG to Word Conversion Service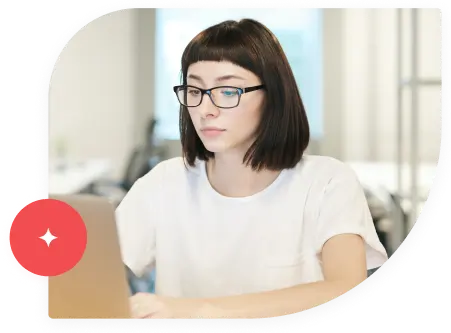 Want to Convert PNG to Word Online? Check This Article First

Currently, more and more people are searching for online help to convert PNG to Word. Mostly these are presentations, reports, research findings, and other material that needs to be retyped for various industries – from business and medicine to IT.
The choice of services is enormous and, for some, overwhelming. From software and apps to manual PNG to Word document conversion options, you will find a plethora of conversion services online, and you will undoubtedly see that most of them cannot be trusted. First, because the quality of the text cannot be predicted, and second – your document can become publicly available as no privacy is guaranteed.
So how to select a good option from a sea of PNG to Word converter services? The answer is simple: when you are choosing a service to convert your screenshots, scanned documents, photos, and handwritten notes to text, always consider its privacy, security, and professionalism, as it will basically determine how satisfied you'll be with the result. And should you need a highly accurate Word copy, consider manual services to convert PNG to Word. In the paragraphs below, we'll describe why.
Why a PNG to Word Converter That Uses OCR Is Not the Best Option

Even though Optical Character Recognition (OCR) can help you convert images to text format quickly and for free, it has lots of disadvantages compared to manual PNG to Word converter online. Here are some of the most notable:
OCR can be slow, especially if the document being scanned is lengthy or complicated.
OCR is not always 100% accurate when you use it to convert PNG to Word online.
OCR can introduce errors into the text that weren't there in the original document.
OCR requires a lot of processing power to convert PNG to Word, so it might not be practical for large documents or those that include lots of graphics.
OCR cannot guarantee the complete confidentiality of your document when you use it to convert PNG to Word doc.
Why Hire Professional Typists to Convert PNG to Word Online
Many apps and tools that convert PNG to Word online are not capable of giving you the text that you are looking for in the format that you actually need. Most of the time, your PNG will be simply inserted into Word as an image, not an editable text.
In fact, it is usually much faster to retype the document from scratch than to look for a more or less adequate PNG to Word converter online and then fix mistakes in the received Word copy.
However, a skilled typist can convert PNG to Word document format in a matter of hours and avoid all mistakes OCR will make. As a result, you will get an accurate copy perfectly formatted following your specific needs and will be able to share it with anyone you want right away.
Believe it or not, manual PNG to Word conversion services will save you lots of time and nerves!

Why Choose TypingService to Convert PNG to Word Document Format
As a customer-centered business, we aim for your complete satisfaction and want you to turn to us for help whenever you need to convert from PNG to Word or any other file format to Word. That's why we offer innumerable benefits, and they are as follows:
Manual work: We don't trust OCR. So, when we convert PNG to Word online for you, it is always done manually following your specific instructions. As a result, you get a completely editable text formatted as the original.
Professionals only: Ours is a team of native English experts with vast expertise in converting PNG files to Word. They excel at speedy typing and can convert PNG to Word document within the shortest time. 
Error-free typing: Mistakes are easy to make. That's why we provide free proofreading services for all orders. As soon as your PNG is retyped, it is proofread for the proper use of the English language. In the end, you will receive a flawless Word copy.
Complete confidentiality: Unlike free automatic software and tools, we neither share your details nor the contents of any documents we retype for you. All our typists and proofreaders sign NDAs, so all your files are safe with us.
On-time delivery: We value every customer's time and always keep our promises. With our qualified team by your side, you can be confident that your PNG to Word editable will be delivered right on time. 
Free revisions: Unlike other services that convert PNG document to Word, we provide free revisions until you are completely satisfied with the result. 
24/7 support: Have any questions or need help? Not a problem! Our support team is at your service around the clock.
Guaranteed satisfaction: If you are unhappy with your PNG to Word conversion, scan OCR Word conversion, or any other retyped document, we will return your money. 
Last but not least, our services are very affordable and start at just $1.94 per page!
Use our professional support to convert PNG to Word online and receive perfectly formatted and 100% accurate Word copies at all times.

Stop Wasting Time on Routine Tasks!
Let trained professionals take over so you can focus on more important issues and even reclaim your weekends.
Order now