PDF to Excel Conversion Help
PDF to Excel Conversion Help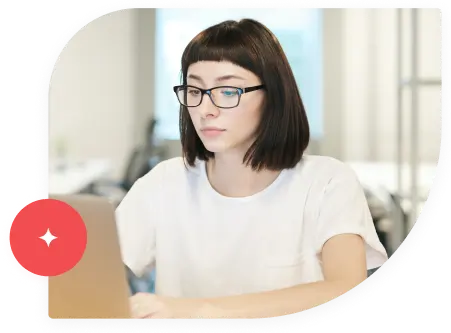 A Quick Way to Convert PDF to Excel Without Losing Data & Formatting
In a perfect world, the information we have to analyze and systematize would be accessible in a ready-to-use format. However, in reality, many important pieces of information are locked inside PDFs. How can that information be extracted into an Excel spreadsheet? Converting from PDF to Excel file is a long and drawn-out process requiring special knowledge and tools to get the task done right. However, with assistance from trusted experts with decades of experience retyping documents of any complexity to various file formats, such as the team at TypingService, it is possible to get your PDF file converted to Excel quickly and without losing important data, hyperlinks, and formatting.
What's Manual PDF to Excel Conversion?
Manual PDF to Excel conversion is a step-by-step retyping of financial statements, scheduled appointments, employee information, and other data from a non-editable PDF file to Excel format for easy access to information and further processing (e.g., adding tables and sub-categories, inserting data, etc.). It is regarded as the safest method for handling sensitive data while ensuring its integrity. Unlike automatic data conversion, which is error-prone, susceptible to changes in typefaces, and highly inaccurate, manual conversion provides the high-quality output and a consistent format.

Manual PDF to Excel conversion is highly demanded in administrative assistance, accounting, retail management, project management, and other fields that require active information input into an editable table format.
Benefits of Hiring a Professional Service to Transfer PDF Into Excel
This is just a small list of the benefits you will get to enjoy when hiring our dedicated team to convert PDFs to Excel files for you:
100% accuracy in extracting data from PDFs
Formatting resembling that of the original (e.g., tabs, bullets, bolds)
High-quality conversion of any data structure and formulas
All hyperlinks preserved
Customized post-processing by a certified editor
Proper conversion of poor-quality, damaged, or scanned PDFs
Multi-stage quality verification ensured by a QA Department
Privacy protection with NDA
Easy ordering process
Possibility to discuss your needs with a typist converting PDF files to Excel for you
Fully editable, ready-to-use Excel file
Affordable price, starting at just $2.24/page
Free revisions and money back in case of dissatisfaction
Manual PDF to Excel Conversion Services: How It All Works at TypingService
Our manual document conversion service makes it super easy to convert PDFs of any complexity and length to Excel format. The process is as follows:

Step 1: You provide the file that needs to be converted
This can be a scanned or app-generated PDF, along with your requirements regarding the structure of tab/column headings, layout, formatting, etc. Templates are also welcome.

Step 2: We assign your order to a typist
We check the provided files and find a qualified typist with years-long expertise in converting PDFs to Excel that fits your individual needs. It usually takes less than 15 minutes.

Step 3: The typist gets the job done
Your PDF file is converted into Excel manually. The assigned typist does the work from scratch, strictly following your requirements. After that, the converted file is double-checked by a qualified editor to ensure 100% accuracy.

Step 4: You receive the converted Excel file
On or some time before the scheduled delivery date, we will send you an email link to download your fully editable, ready-to-use Excel file. Once downloaded, you review and use it as you wish.
Key Takeaways
Converting PDFs to Excel on your own, especially if you have other tasks to attend to, is a challenging process. Without proper knowledge and skills, you risk losing time and energy on efforts that don't produce the right results. However, collaborating with a reliable and reputable service convert PDF data to Excel, like typingservice.org, can significantly reduce the burden and associated risks.

Our unique PDF to Excel conversion service provides retyping services with the utmost quality, speed, and proficiency. We have a hand-selected team of professional typists with extensive industry expertise in converting all sorts of tables and other documents and file types to Excel and Word. We are not limited to the USA alone and have benefited a lot of clients from all over the world. Our fastest turnaround is 6 hours, our average feedback is 9.8/10, and we are here 24/7 to make your journey from PDF to Excel file an effortless one!
Stop Wasting Time on Routine Tasks!
Let trained professionals take over so you can focus on more important issues and even reclaim your weekends.
Order now