Excel to Word Manual Conversion Help
Excel to Word Manual Conversion Help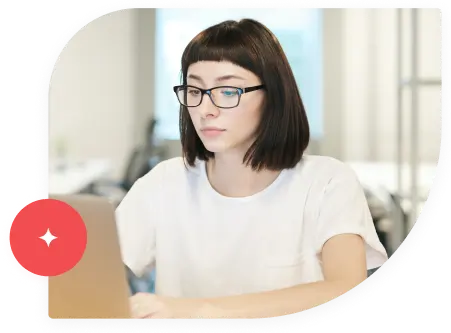 A Simple Way to Convert Any Excel File to Word and Achieve 100% Accuracy
If you are working with reports, you will undoubtedly come across a wide range of file formats, including .xls/.xlsx and .doc/.docx, and face the need to convert a file from one format to another to present data in a more visually appealing, easily digestible way. And that's where the challenge comes in. The thing is that there's no feature enabling one to export data from a .xls/.xlsx file into a doc./.docx in Excel. Even worse, an Excel file cannot be opened in Word directly. This may be a hindrance since the process of exporting data from Excel to Word will be much longer than with any other format. However, with a team of highly-qualified typists like the ones we have here at typingservice.org by your side, it's possible to get your Excel tables converted to Word quickly, accurately, and without data or formatting loss.
What's Manual Conversion of Excel Files to Word Documents?
Manual Excel to Word conversion is a process of transferring tables, pie charts, and other graphs from spreadsheets to .doc or .docx files. Here no automated software is used, and all work is done step-by-step by a certified typing expert from typingservice.org.
Advantages of manual .xls/.xlsx to .doc/.docx conversion include, but are not limited to:
Manual data conversion is always more accurate than any other type of conversion, including an automated one. A professional can recognize and fix errors when spotted, which leads to the absence of mistakes and a perfect, consistent format.

No dependency on file quality
An experienced typist can convert Excel to Word appropriately by the stipulated deadline and ensure data integrity, no matter whether the file includes complicated formatting, formulas, links, or damaged text.

Manual data conversion at typingservice.org is done under NDA. Additionally, all orders are processed through secure payment gateways (e.g., Stripe, Visa, PayPal), and all uploads and downloads are stored in a safe, SSL-protected user area.

Manual conversion Excel to Word takes 6+ hours. In the end, you receive a high-quality, fully editable, ready-to-use document with original formatting preserved or customized to your needs.

As soon as the file is converted to .doc/.docx, a certified editor double-checks it for all sorts of mistakes and correspondence to the provided requirements, which guarantees high-quality conversion services with no risks attached.

The prices on manual data conversion are fixed and vary from $1.94 per page in case of a 30-day turnaround to $4.67 per page of a converted file delivered within 6 hours.
How Does the Process of Outsourcing Excel to Word Conversion Work?
At TypingService, we have a simple, transparent process to ensure a seamless and efficient Excel-to-Word conversion experience for all clients.
Here's how it all works:

Step 1: You provide the Excel file you want to be converted

Our Custom Support Manager checks your file along with additional requirements (if you submit any) and assigns a qualified typist with proven expertise to convert Excel table to Word for you.

Step 2: The typist converts your file to a Word document

The assigned typist exports data from your Excel file to Word manually. They do all the work from the blank page, keeping the formatting of the original file or customizing the converted file to your individual requirements.

Step 3: The converted file is checked for accuracy

As soon as your Excel file is converted to Word, it goes to the Quality Assurance Department, where a certified editor checks it for completeness and compliance with the requirements.

Step 4: You receive the converted file

Once approved by the QA Team, your fully editable, ready-to-use Word file is uploaded to the user area, and you get an email notification with a link to download it. Click the link to save the file and use it as desired.
Key Takeaways

When it comes to Excel files containing pie charts, graphs, complicated formatting, damaged text, or sensitive data, there's no better way to convert them to .doc/.docx than by opting for a manual Excel to Word service like typingservice.org. In the long run, it will not only save you money, stress, and time but will also ensure your tables look professional and unified, regardless of the quality of the original file.
Stop Wasting Time on Routine Tasks!
Let trained professionals take over so you can focus on more important issues and even reclaim your weekends.
Order now